Prizes worth £400 to give away!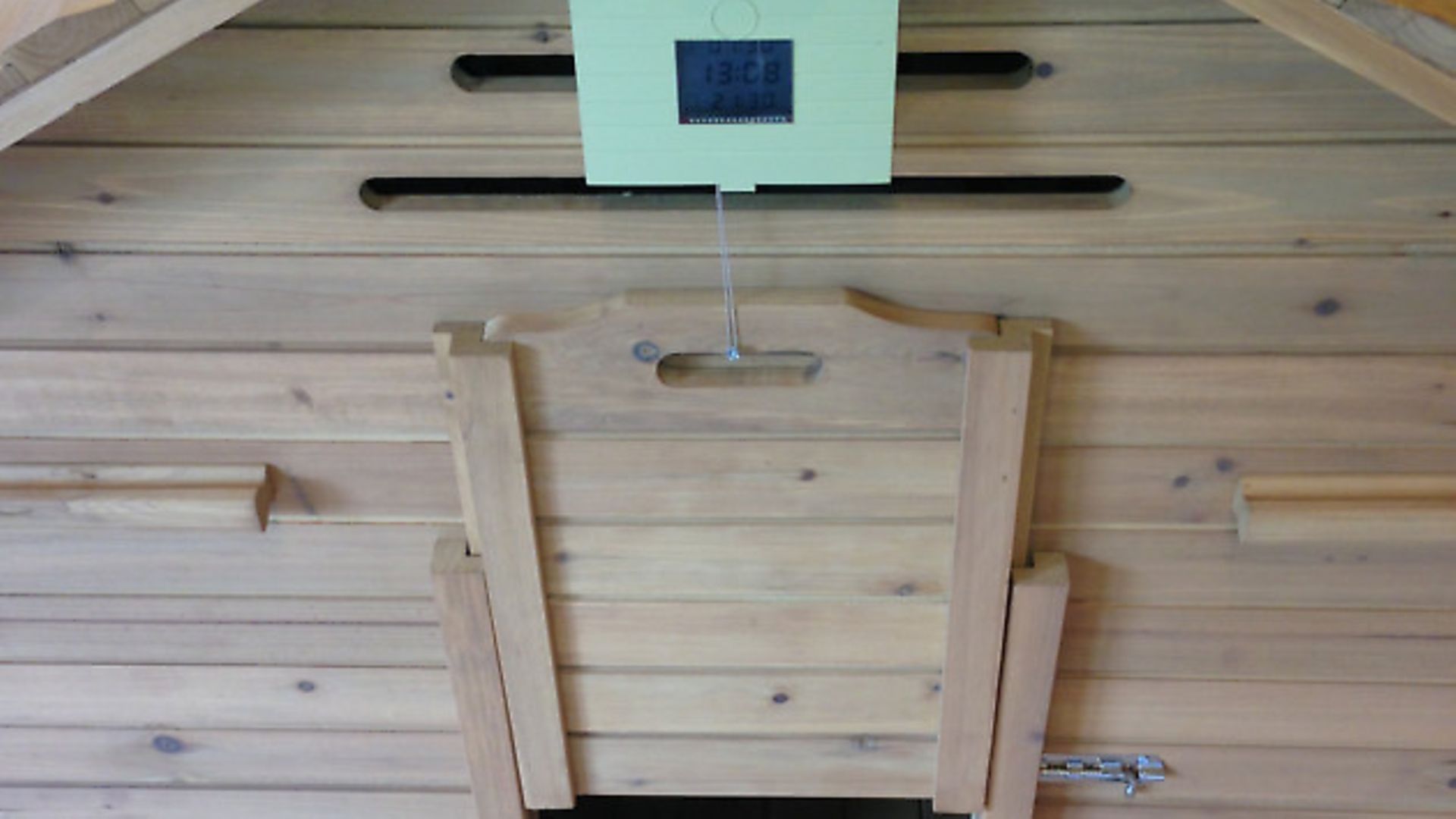 We have some fantastic prizes for you! We have teamed up with Titan Incubators to offer FIVE high-value auto-closers for hen coops.
What could be better than knowing your birds are safely tucked away when it gets dusk, and automatically let out in the morning? No more bleary-eyed trips out to the hen house first thing on a winter's morning!
We are offering TWO door openers/closers which are operated by light sensors and/or a timer. These are state-of-the- art devices each with a retail value of £89.99.
We are also offering THREE door openers/closers operated on a timer. These retail at £79.99 each.
The higher-value prizes enable you to combine the light senor with the timer to suit your individual requirements. You might, for example, choose to open the hen house with the light, but close it at a set time.
All you do is install the device above you hen house door, connect it to the door, set the appropriate programme in less than a minute – and you are all set!
Titan Incubators say: "We use our passion, knowledge, skills and daily customer experience to build products that customers really want and need."
You can find out more about Titan Incubators and their other products at their website, www.titanincubators.com, and watch a video about these auto openers.closers.
TO ENTER: See page 8 in our December issue, on sale November 12.
ORDER: www.buyamag.co.uk SUBSCRIBE: www.subscriptionsave.co.uk
This is what satisfied customers said:
'Arrived the next day and hubby had it on the house in minutes. Been working perfectly for over a month now.'
'Best chicken product I ever bought….'
'Came within a couple of days of ordering. Read the instructions and watched the video on the website. Found it very easy to fit and set up was done quickly."
Image(s) provided by:
Archant