WIN £192 Brinsea incubator and brooder prize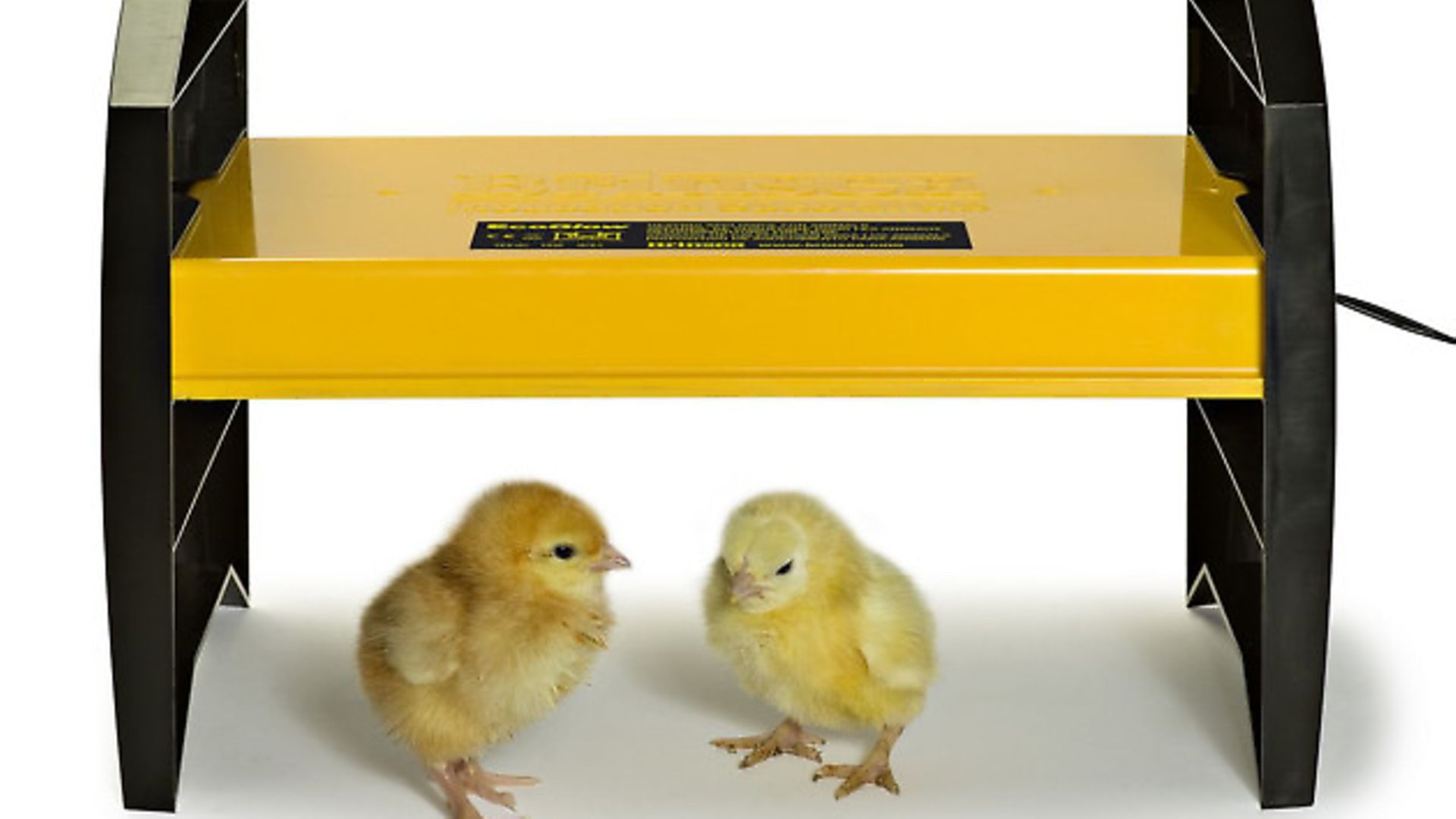 Your Chickens and Brinsea Products Ltd have teamed up to offer readers the chance to win a great prize. One lucky winner will receive a Mini Advance incubator and an EcoGlow 20 chick brooder, together worth £192.
TO ENTER SEE MARCH'S ISSUE OF YOUR CHICKENS
Brinsea's Mini Advance incubator is a fan assisted egg incubator which holds up to seven hen's eggs or equivalent – it's an ideal incubator for those wanting to try their hand at incubating eggs for the very first time. Eggs are turned automatically and the clear walls of the egg chamber mean that you can see every second of an egg hatching from every angle. The combination of proven electronic temperature control and carefully directed airflow result in a machine which is deceptively sophisticated yet extremely easy to use.
The EcoGlow 20 chick brooder is ideal for keeping newly hatched poultry, game and waterfowl warm. The low voltage heater panel warms chicks directly and is more economical and safer than infra-red lamps. A typical heat lamp runs at 250 watts compared with 20 watts consumption for the EcoGlow. When you consider that the brooder is on 24/7, this is an important saving. The EcoGlow 20 has three height settings for different sized chicks and its tough plastic construction makes it durable and easy to clean. The EcoGlow 20 runs from a 12v power source for complete peace of mind and uses just 18 Watts of power to keep up to twenty chicks warm.
Brinsea have been at the forefront of incubation technology for more than 35 years. They know that successful egg incubation depends on temperature control above all else. All Brinsea incubators are designed first and foremost to provide the best control of temperature possible. Brinsea's computer modelled temperature mapping technology means no other brand on the market comes close.
All Brinsea manufactured products come with a two year guarantee, and Brinsea are able to offer a wide range of services to the poultry breeder including servicing incubators and providing valuable advice on incubation and hatching via their monthly e-mail newsletter.
For more information on incubators and other hatching related products contact Brinsea on 0845 226 0120, e-mail sales@brinsea.co.uk or visit www.brinsea.co.uk
Image(s) provided by:
Archant