Terry Beebe talks to inspirational breeder Dave Hackett, who has a passion for Game birds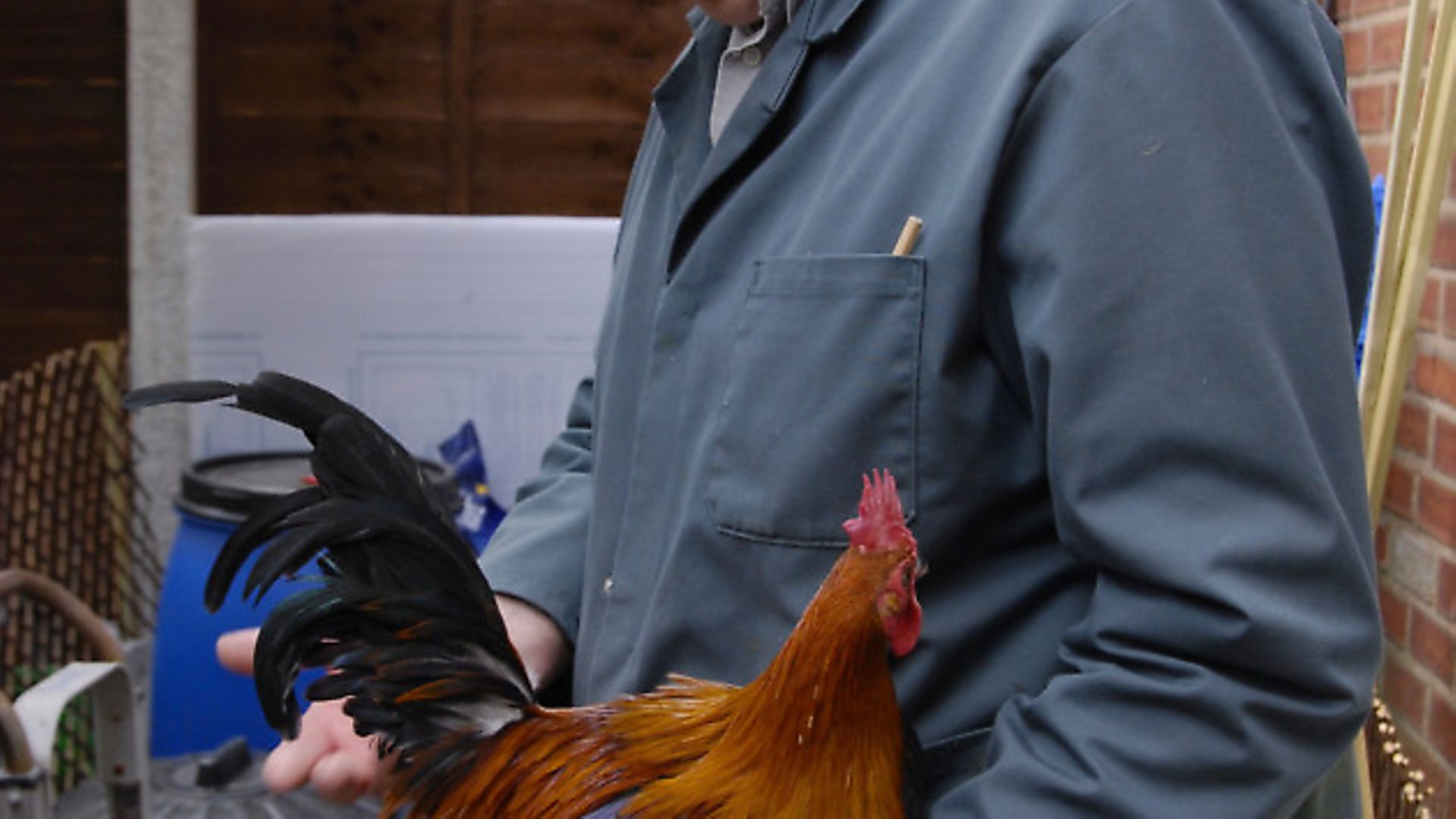 Dave Hackett has been involved in poultry, but especially Game birds, from a very early age. His passion for the birds is plain to see and, through this dedication, he has produced some amazing specimens over the years.
Dave lives in Solihull, with his wife Linda, and keeps his birds in a very impressive set-up on his back garden. He is a true poultry enthusiast and breeder, with an encyclopedic knowledge, but also an avid collector of poultry memorabilia. Over the years he has been an inspiration to me with his help and advice.
Tell us about your favourite breed
My favourite breed is the Oxford Old English Game and Old English Game Bantams. Game fowl have been special to me all my life.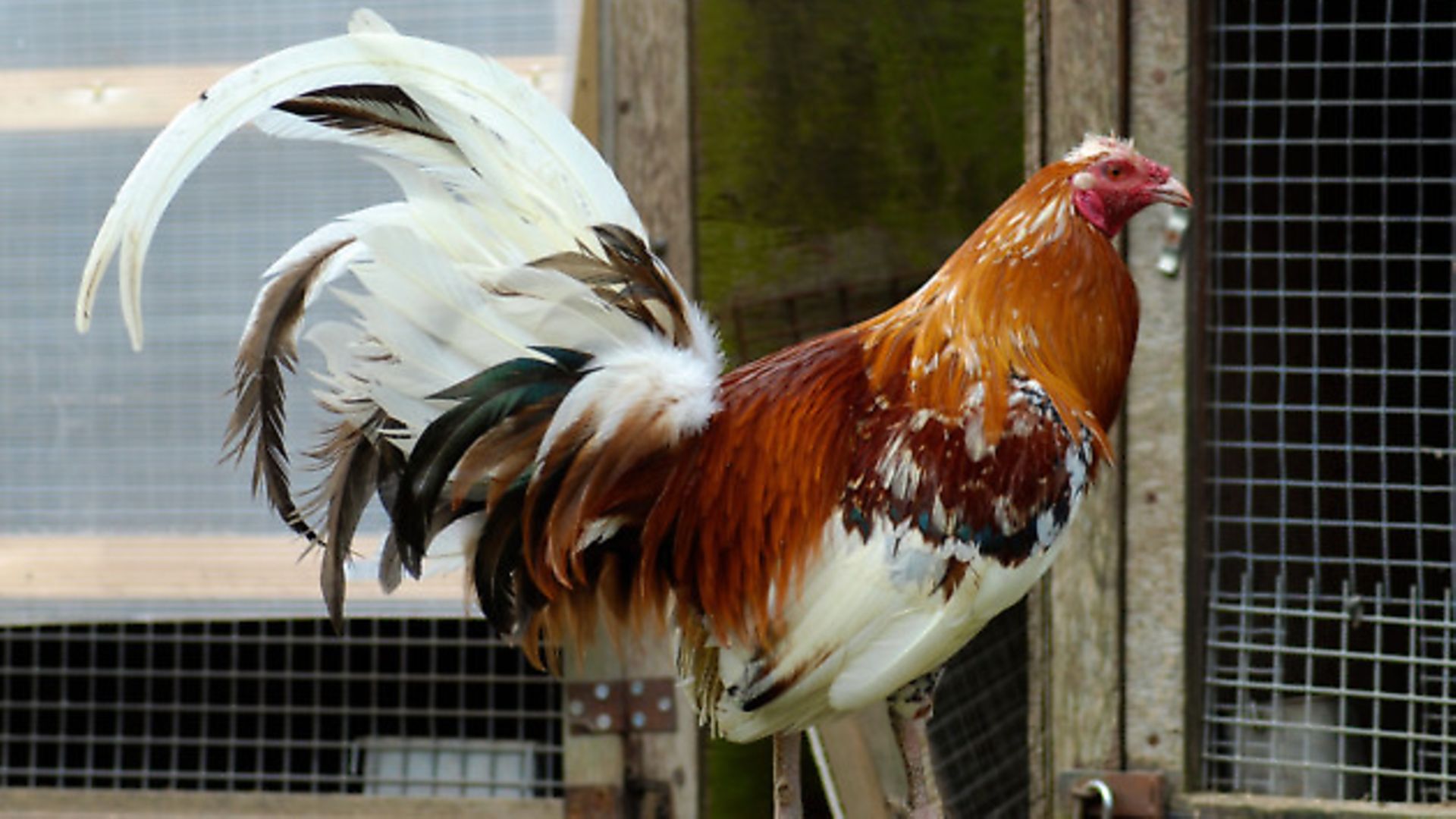 What first attracted you to the breed?
The attraction that has never faded comes from the fact that I come from four generations of Game Fowl keepers and breeders, so it is in my genes. Even after all these years they still give me so much satisfaction and pleasure and this will never leave me.
Where did you get them and how much did you pay?
I have fortunately never really paid for the Game birds as my Oxfords were inherited from my granddad. Unfortunately he went blind when I was only 13 and, due to his condition, I had to take over caring for his birds. Personally, I hardly ever buy or sell Oxfords as new stock can be acquired by exchanging birds from other breeders.
My first bantams came from a neighbour when I was four, but I later bought a pair of Duckwing from Harold Armitage for the princely sum of £2.50 when I was 13 in 1958.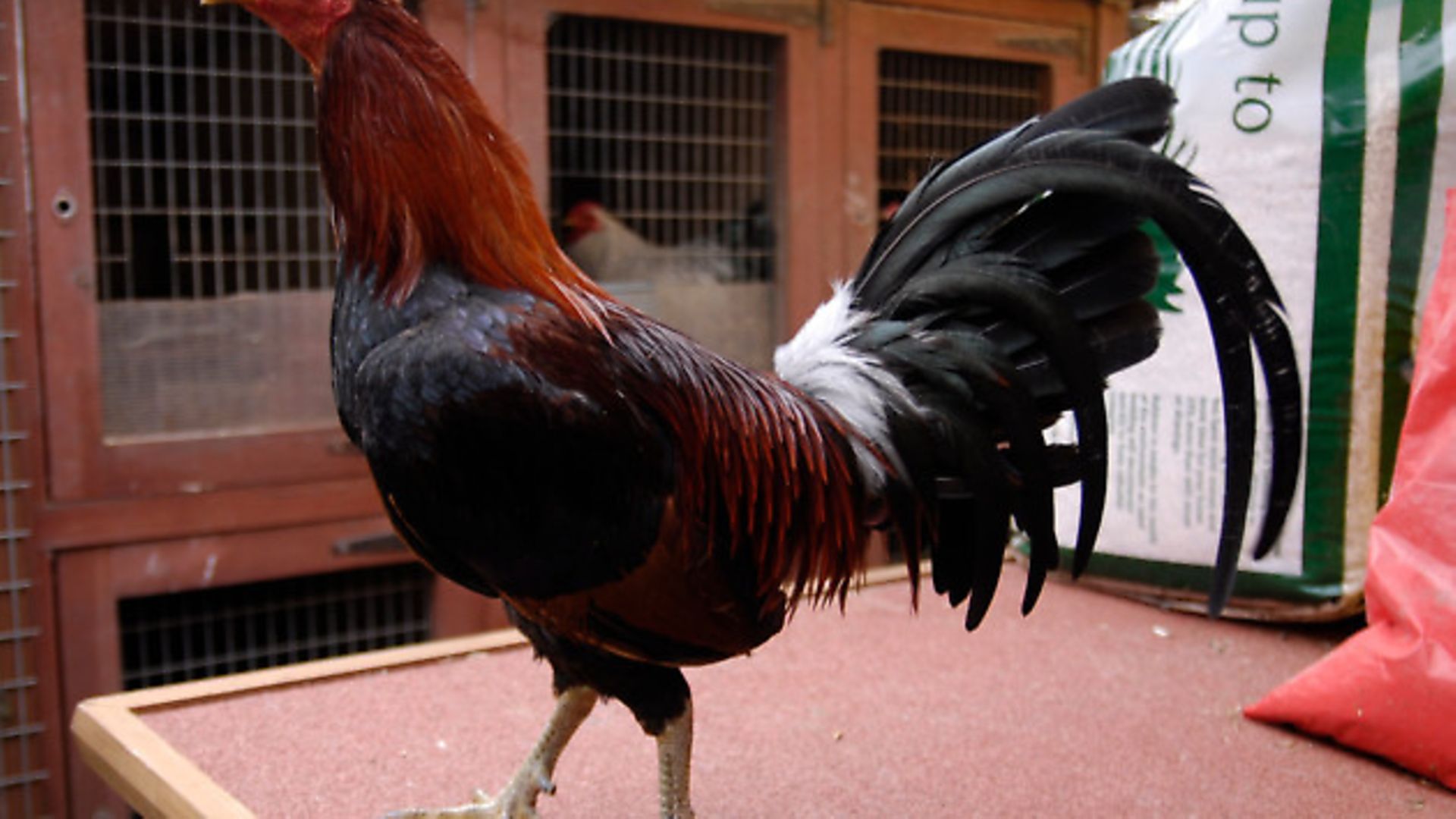 In 1960 I had a pair of Duckwing pullets from Joe Elwood, at a cost of £10. That was a lot of money then as I was only earning £2 a week at the time.
What is it about the breed that most appeals to you?
The breed appeals to me as they have always been there in my life, but it is the appearance, stance, and the alertness that these birds show that I like so much; they strut around and stand erect and proud.
Do you have any fond memory of a particular bird?
I have kept and exhibited so many birds over the years that I do not have any fond memories of any particular bird. I think the fond memories are just of the breed in general and the pleasure they have given over all those years.
What is the breed like as an egg producer?
The birds are not the best for egg production although they lay reasonably well during the spring and summer. They do produce nice white eggs. They don't lay very well during the winter months.
Are there any particular challenges in keeping this breed? Do they have any special needs?
The birds are better if they can be kept free range, but I have successfully kept them having only a back garden.
The cocks have to be kept singly and hens will only live together if they have always been together.
Once the females are separated they will not go back together again, therefore limited space can create problems with many of the birds having to be kept separately.
What is their temperament like?
There is no denying that the breed can be quite aggressive, especially to one another even from an early age. In certain circumstances the cocks can sometimes be aggressive even to people.
Have you bred from them, and was this a success?
I have been breeding them for 50 years and have had great success both with exhibition and breeding to standard.
Tell us about your show success
I have shown the birds at the Federation as well as at club shows. I won Best Hard Feather at the Federation one year, and have had many trophies at our club shows – Best in Show twice.
Do you have any tips for others who might try this breed?
It can be hard work keeping this breed in a confined space, but if you have plenty of room it can be very rewarding. Get to know some exhibitors at the National and Federation, and some of the smaller shows that have Oxford classes. Oxford keepers are a close knit band, generous to a fault and always ready to help a genuine fellow enthusiast. Make sure you understand the difference between Oxford and Carlisle.
Is there anything else you would like to add about your chickens?
Although the breed is very stunning they can be a challenge to keep. If you decide to keep this type of breed there is a certain amount of dedication required to ensure the birds' well being and also the well being of other birds in the flock. They are not ideal for mixing with non-Game breeds.
Image(s) provided by:
Archant