Rural crime is becoming an increasing problem – and many smallholders have been hit. But a fightback is underway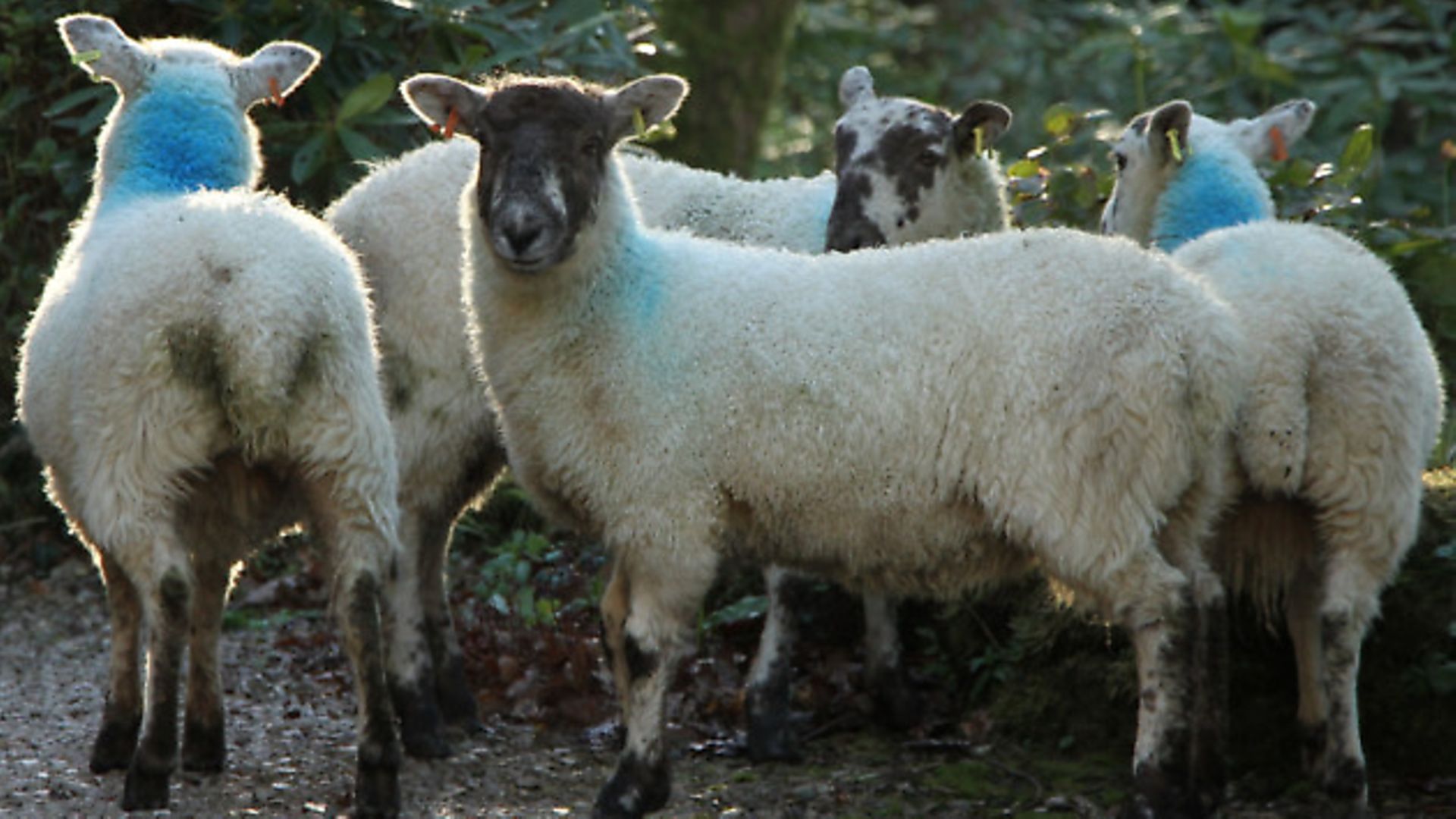 When Steve Roberts popped inside his house for a spot of lunch, he did not think to lock his shed. "After all, how long does it take to eat a sandwich," says Roberts, a smallholder based in Devon. Long enough it seems for someone to steal a chainsaw, a hedge trimmer and various small tools. "I'd like to say that it was an isolated incident but there have been a couple of thefts locally. You can't help feeling that whoever it is knows the lay of the village, so to speak. It leaves a bad feeling."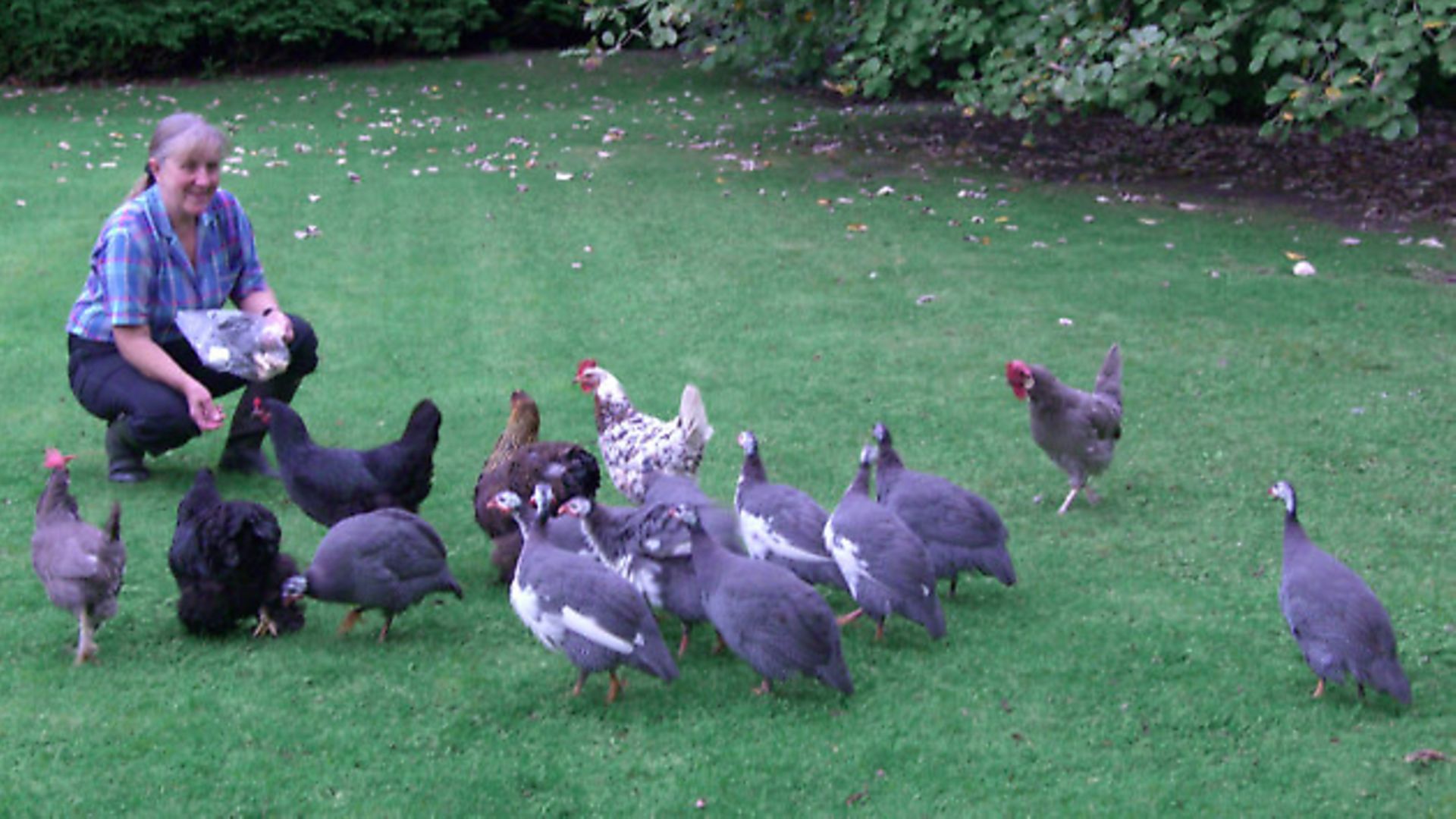 It certainly does, agrees CS writer and Gloucestershire-based smallholder Jules Moore. "We have a constant problem with thefts on the farms and smallholdings around here and have an impressive row of keys as everything has to be locked up. Trailers are chained to each other, as are cattle hurdles and my quad bike – the favourite target – is kept under lock and key. Our less protected neighbours get raided on a regular basis."
According to the NFU Mutual 2013 Rural Crime Survey, rural theft cost the UK an estimated £42.3m in 2012 with tools, quad bikes, and fuel being the most commonly targeted items. Although tractor theft was down on the previous year, theft of livestock had risen. "During the last decade, livestock rustling has been at historically low levels," said Tim Price, rural affairs spokesman at NFU Mutual, "But high meat prices and improved security on farm vehicles appear to be leading to a resurgence
in livestock rustling."
Indeed NFU Mutual figures show that rustling has risen dramatically since 2010, up 170 per cent in 2011 and 3.6 per cent in 2012, with sheep typically being targeted.
Modern farming methods make sheep easy targets for thieves since they tend to be grazed on common land or in remote fields far away from the farmstead. Stolen livestock are slaughtered in makeshift abattoirs or in slaughterhouses willing to overlook the animals' lack of paperwork. Meat
is then sold on the black market. Sheep are targeted because, unlike cattle, which have electronic ID tags and passports, sheep have ear tags which are easy to remove.
Galling for farmers is the knowledge that the thief is often 'one of their own'. Farmer Mike Tewson had 98 high-value New Zealand sheep taken from his Devon farm, and was featured on BBC News. He said: "It would have to be someone with stock knowledge or a farmer; it would have to be
someone involved with it, or a farm-related person… that's quite disappointing from our point of view."
Smallholders are also targeted by rustlers. Smallholders' forums are full of chat about stolen animals. One poster reports of his despair on finding five goats stolen. "We've got fences, gates, locks, hedges, barbed wire, electric fencing and, in the last year, we've lost chickens, ducks, a piglet, tools and now the goats. We're at a loss what to do next. We just can't do anymore to secure things. We think we're going to have to give the dream up which is absolutely devastating."
Spokesperson, Stephanie Kent-Nye, from pet recovery service Stolen and Stray, can sympathise. "We have recently had some disturbing cases that show an increase in the theft of working dogs and animals from smallholdings."
The government has come under pressure to act. In a recent House of Commons debate Kent conservative MP Gordon Henderson accused it of failing to adequately fund policing in the countryside. He said: "We worry that, given the increasing pressure on police budgets,
rural areas will continue to take second place in the allocation of resources." Henderson claimed that the countryside is being given a lower priority by government and police than towns and cities – allowing poaching, hare coursing and sheep rustling to 'spiral'.
Former Environment Minister Richard Benyon, Tory MP for Newbury, added that while rural crime may appear to be a "quaint and slightly bucolic" crime to outsiders; in reality it is nothing of the sort. "This is a very serious area of criminality. It is often about the widespread stealing of plant and machinery; it can be about people trafficking; firearms can be involved and there many cases in which intimidation is used, not only of the victims or potential victims of crime, but to make
people commit crimes."
In a bid to tackle countryside crime, police and communities are turning to social media – with successful results. The Online Watch Link (OWL) is an online messaging service where police, farmers and smallholders work together; farmers report any suspicious activity and police warn
them of criminal activity by email, phone or text before they are targeted. The key to OWL's success is having a large membership. In Gwent, where many residents have signed up to the service, police report that rural crime has fallen significantly over the last six months.
Similarly, the Crimestoppers 'Scene it. Herd it. Speak up about it. Anonymously' campaign encourages landowners to share information and report criminality via Twitter and Facebook. "Criminals target isolated areas and hard-to-protect buildings looking for easily saleable items," said Chief Constable Simon Prince of Dyfed-Powys Police. "By appealing for more eyes and ears across the countryside, telling the public what signs to look for and urging them to contact the Crimestoppers anonymous service, we can tackle these criminal gangs head on."
But for one smallholder it was not a text that thwarted some thieves, rather a bunch of squealing pigs. Jules Moore recalls: "We had one break-in many years ago but nothing was taken. We assumed that the burglars woke the pigs who thought it was breakfast time and started up their usual din, which would be quite un-nerving in the dark, especially if you weren't expecting it!"
Clever pigs! But was it enough to save their bacon?
Tractor security
Cars have had them for years – but immobilisers and alarms have been slow to come to tractors. But all that is changing as tractor manufacturers improve security to deter country crooks. Tractor makers are re-thinking their one-key-fits-all-policy and fitting immobilisers as standard. Equipment registers, tagging and tracking, are also helping to foil tractor thieves, who are often stealing 'to order' for export to Eastern Europe and Africa.
Image(s) provided by:
Archant