With the growing season finally in full swing, Farm Tech Supplies take some time to consider the benefits of owning a compact tractor and the various time-saving tractor attachments available to the busy smallholder…
Regular farm tractors and machinery aren't always suitable for smallholdings as many of the areas that require maintenance have narrow gateways and limited access. However, compact tractors and attachments are ideal for carrying out an array of maintenance jobs due to their shape, size, and capability.
At this time of year, one of the most time-consuming tasks is grass-cutting. Whether you're tackling an overgrown field, paddock topping for horses and livestock, cutting grass in orchards and vineyards, or regularly mowing sports fields, it is important to find smaller mowers which can stand up to a range of tasks. Overall, a mower that is both robust and compact in design will ensure success in overgrown areas, while still being useable on small compact tractors.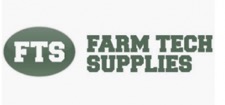 Winton Machinery offers a range of flail mowers which will not only do the job of a topper, cutting long grass and woody material, but which will also be suitable for short grass such as lawns. If used regularly, flail mowers provide a good lawn finish and the short grass cuttings left behind will soon mulch down and provide a great natural fertiliser. A flail mower can also handle rough, uneven ground and because it's manoeuvrable in tight spaces, it is much easier to store than traditional topper mowers.
If you have land for grazing, a drag harrow is useful for removing the thatch from grass. Leaving this job for more than a year will result in an unproductive paddock with the grass becoming choked with thatch, making for poor-quality grazing. Drag harrows can also be used to aerate grassland to promote new growth, help spread fertiliser or droppings, prepare seed beds, level soil (removing ridges, ant hills, etc) and remove weeds and moss.
A small tipping trailer will also make a big difference to the smallholder's life; reducing the amount of wheelbarrowing and hauling in and out of vehicles you need to do. Look for trailers with wide tyres such as the one available from FTS, as these displace the weight more evenly and reduce tread marks. From taking feed out to the paddocks and transporting manure to moving logs, bales of straw and hay, a small tipping trailer really does have year-round usage.
Finally, heading towards the end of the season, another handy piece of kit is a Winton Stone Burier. If you've got an allotment to prepare or an area of land to level out and lay grass seed, a good stone burier is just the machine for the job. The blades break up clumps of soil like a traditional cultivator and make light work of grass or old vegetable stems, which are buried with any large stones under a layer of lighter topsoil – ready to start planting out new crops.
Farm Tech's full range of compact tractor attachments are now available for immediate delivery. Go here for more details.
This article was taken from The Country Smallholder. For more articles like this, subscribe here.

For FREE updates from the world of smallholding, sign up for The Country Smallholder newsletter here.