Following an increase in the number of detections of avian influenza (bird flu) in wild birds and on commercial premises, bird keepers and the general public are urged to follow the latest Government guidance and advice in order to reduce the spread of the disease.
The Animal and Plant Health Agency (APHA) carries out year-round avian influenza surveillance of dead wild birds submitted via public reports and warden patrols.
You should call the Defra Helpline (03459 33 55 77) if you find:
one or more dead bird of prey or owl
3 or more dead gulls or wild waterfowl (swans, geese and ducks)
5 or more dead birds of any species
APHA then collect some of these birds and test them to help us understand how the disease is distributed geographically and in different types of bird, not all birds will be collected.
Do not touch or pick up any dead or visibly sick birds that you find. For further information see the UK Government's advice to the public.
Sick or injured wild birds should not be reported to the Defra Helpline. Instead Sick birds should be reported in England and Wales to the RSPCA (0300 1234 999) and in Scotland to the SSPCA (0300 999 999) who, dependent on the situation, may be able to offer assistance.

Register for disease alerts
To receive immediate notification of new cases and details of disease control and prevention zones in GB, sign up to the APHA's animal disease alert subscription service.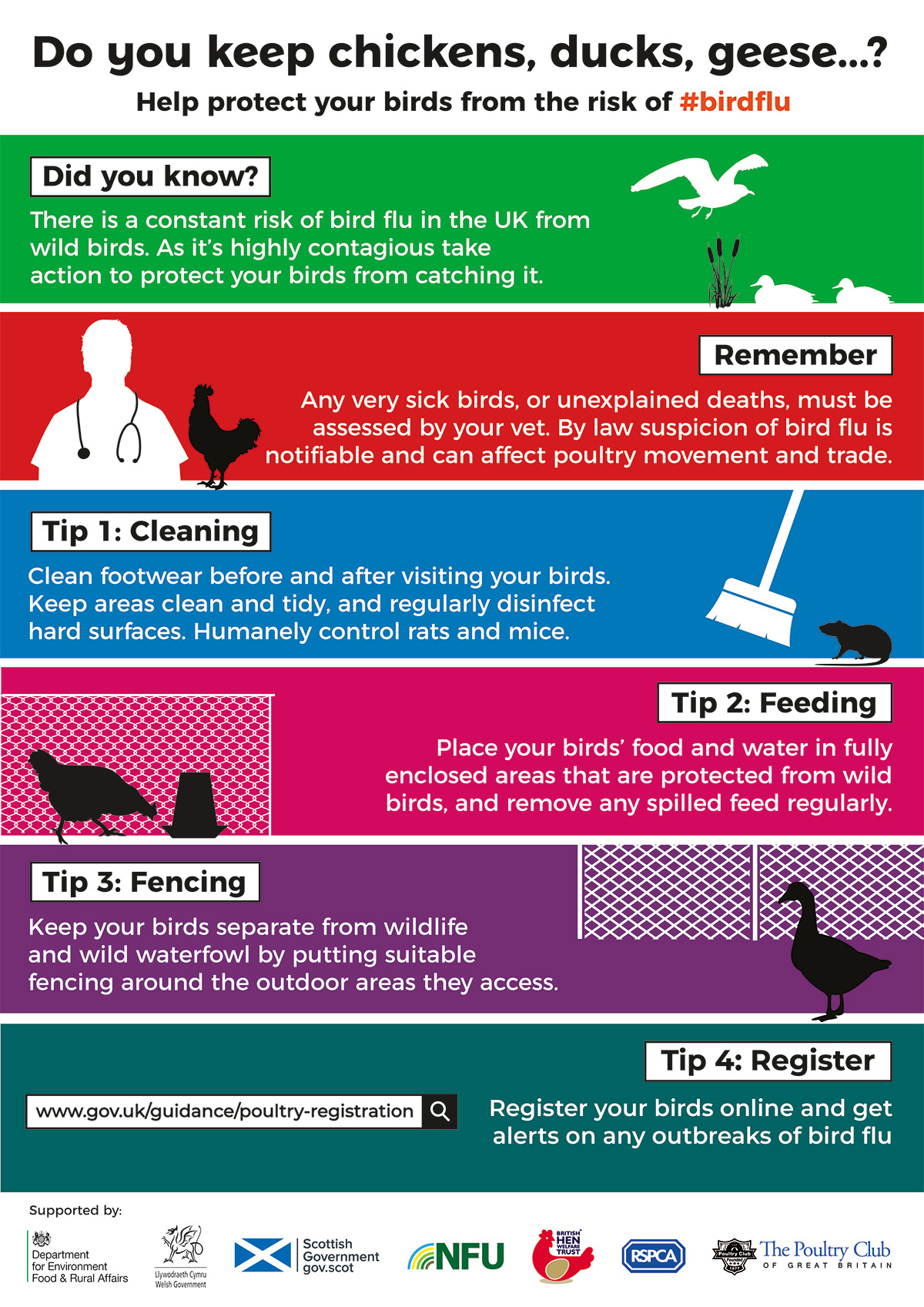 See the latest bird flu news from The Country Smallholder here.
Avian influenza: Prevention Zone declared across Great Britain