Chris Stewart found fame as drummer with superband Genesis. Now he lives quietly on a smallholding in Spain, and wrote about his experiences in the celebrated book Driving Over Lemons. Chris, who has a new book out, talked to Liz Shankland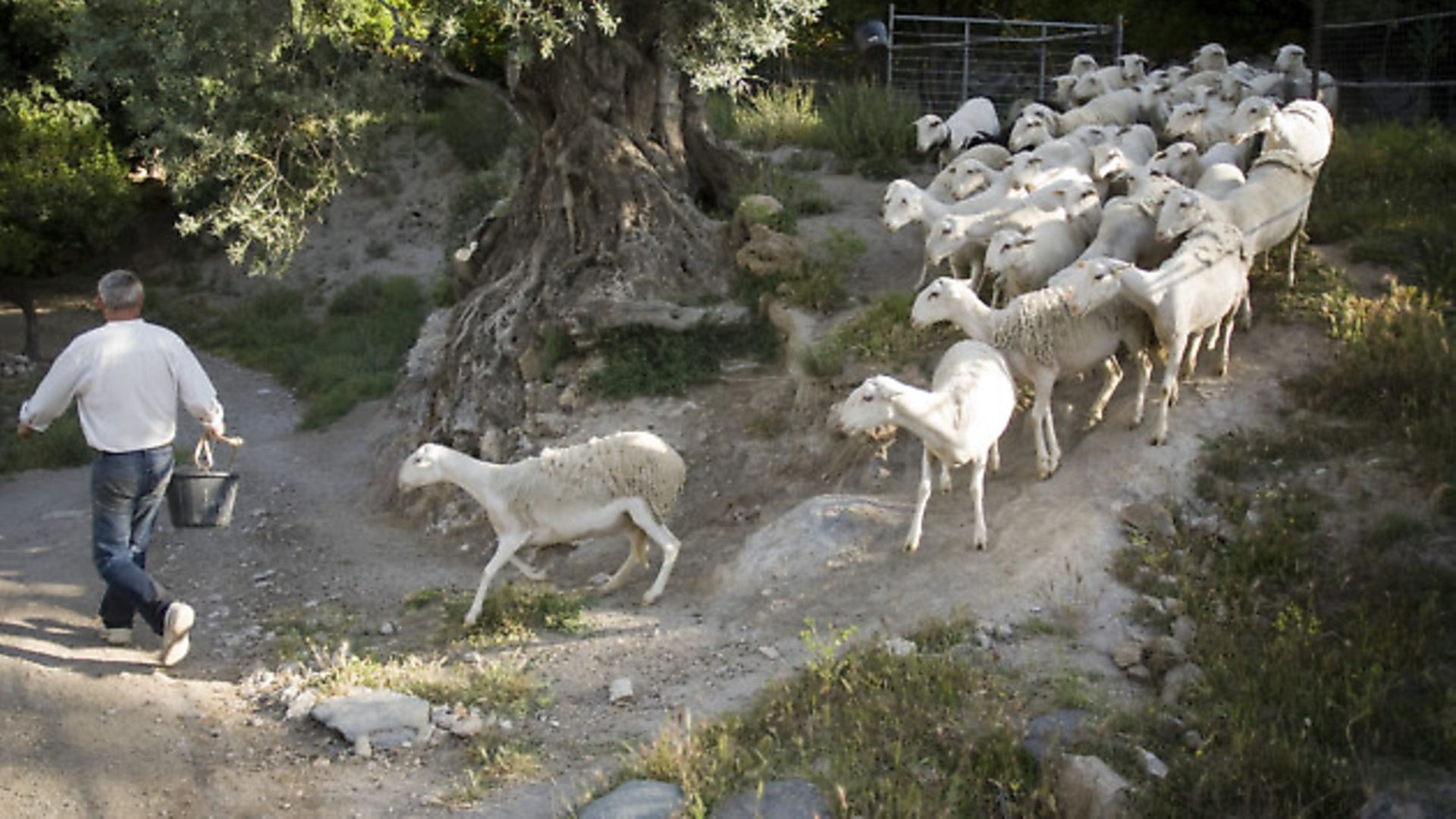 Chris Stewart is on a street in the heart of London when he rings me, apologising profusely for forgetting what time he was supposed to call. "I'm really sorry," he says. "I think I was supposed to ring you earlier. It must be the Spanish influence – people are never on time in Spain."
As the wailing of ambulance sirens and the sounds of angry motorists beeping their horns compete, making it almost impossible to converse, I get my own uncomfortable flashbacks to a life of working in busy cities. I sense that Chris isn't feeling particularly at ease, either. "I really love London, and I love coming back to visit friends, but I couldn't live here," he admits.
Chris – remembered in musical circles for being the original Genesis drummer who was ousted at the behest of manager Jonathan King – has been busy promoting his new book, Last Days of the Bus Club. The book is his fourth about his life as a landowner in the mountains of southern Spain, where he has lived for the past 25 years. The impromptu end to his professional musical career – at the tender age of 17 – combined with disappointing exam results, led to a rather bohemian lifestyle which involved vast amounts of foreign travel and a string of diverse of occupations in the UK and abroad which included working as a building site labourer, a farm hand, a circus drummer, and most successfully, as a travelling sheep shearer-turned-writer.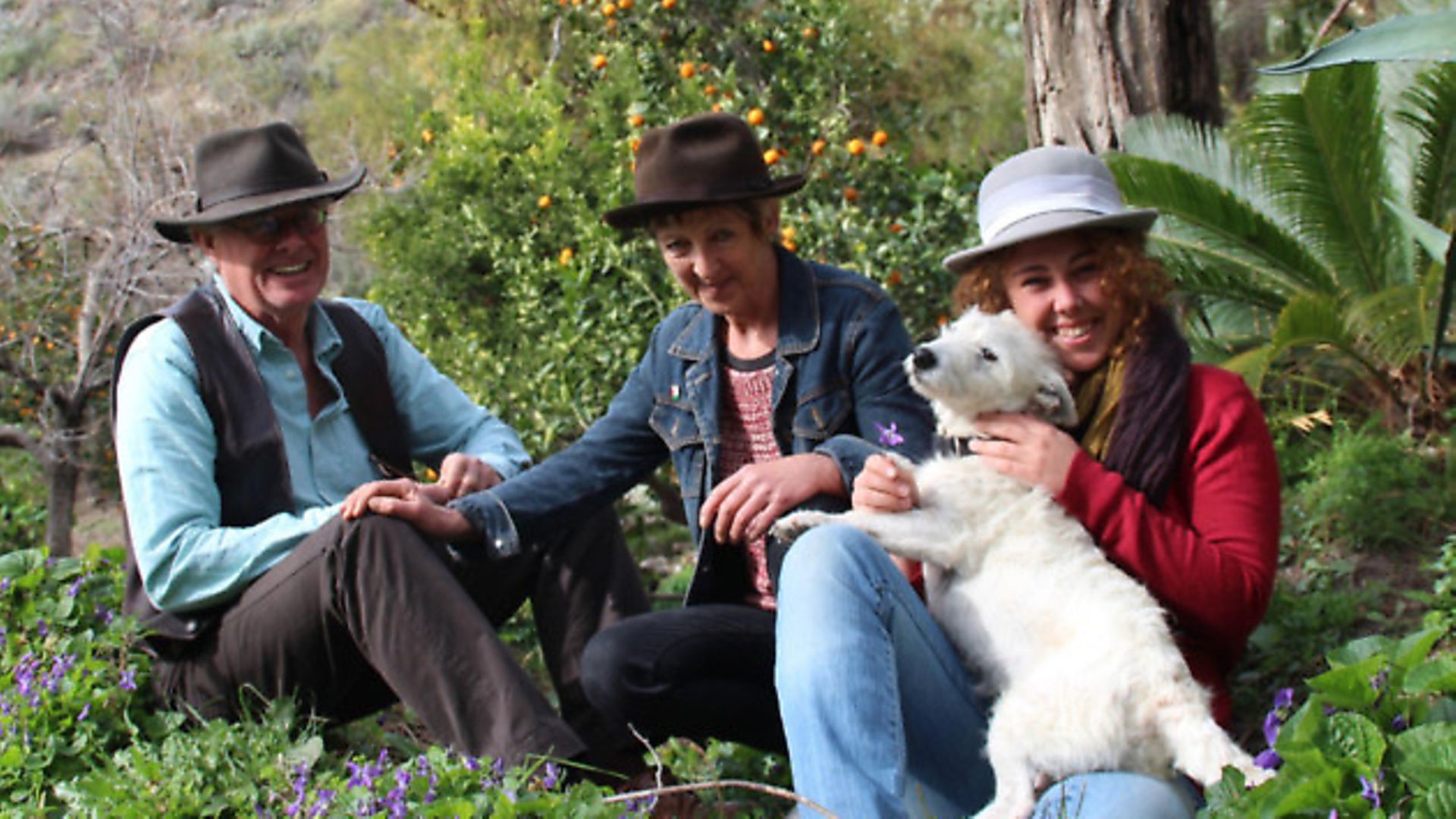 Although not from a farming background (his parents were fairly wealthy and middle-class and he went to the acclaimed public school, Charterhouse) Chris discovered he loved the agricultural way of life when he secured a job on a farm near Guildford, Surrey. "I barely knew the difference between a sheep and a pig," he admits. "But I was the only one who applied for the job, so I got it."
When the sheep-shearing season arrived, he marvelled at the expertise of the travelling shearers and persuaded them to take him on as an unpaid apprentice on his days off – in return for teaching him to shear. With his new-found skills, he was able to work as a self-employed shearer. He desperately wanted to farm his own land and keep his own sheep, but, after renting some land in Sussex and building up a flock, he found it was impossible to make ends meet. Unable to afford to buy land in the UK, he and his wife Ana ended up investing in a remote and dilapidated 70 hectare farm in the Alpujarras, south of Granada, which cost them just £25,000.
New challenges
"We were economic refugees from Thatcher's Britain," he says, deadly serious. "We were on the run from an economic nightmare. Sadly, we were escaping from a land which we really loved. Every time I come back here, I'm amazed at how beautiful it is. But land prices were just too high in Britain – and also, we wanted a life with a bit more adventure."
The lifestyle they found certainly provided plenty of new experiences and challenges – in terms of restoring a house which had more problems than they had envisaged, trying to farm some extremely difficult land through devastating droughts, and getting to grips with the Spanish culture, the people, and their often bizarre way of doing things. All of this became perfect material for some of Chris's most popular autobiographical books, Driving Over Lemons, A Parrot in the Pepper Tree, The Almond Blossom Appreciation Society, and, most recently, Last Days of the Bus Club.
His humorous tales of colourful neighbours, breath-taking scenery, and a slower, gentler, more rewarding way of life have seduced many fellow Brits to up-sticks in search of the same kind of Spanish satisfaction. So, now aged 63, how does he feel to be an inspiration to others? "I meet people all the time who say they are grateful to me for giving them the idea of selling up and following in my footsteps," he says. "But, of course, it can go hideously wrong for some people. I've had some people come up to me at book signings, with a vindictive look in their eye, saying: 'I read your books, I went and bought a farm in Spain, and it all went wrong – it was terrible!'. It's as if it was all my fault!"
Royalties from the books mean that Chris no longer has to struggle to sell produce from the farm, nor tour around farms shearing to pay the bills. "We live a rather privileged life, in that we don't have to make a living out of farming. With the continuing recession here in Spain, if we did have to rely on the proceeds of the farm, we just wouldn't be able to survive.
"I was just very lucky that Driving Over Lemons came out at just the right time. Peter Mayle's A Year in Provence had been an enormous success, and some publisher friends were looking for a sequel, but set in a different country. It was just by the merest chance that I started writing books, and I had no idea I would be able to make a living out of it.
Sheep farming
"Before we set off for Spain, my wife saved up her money and sent me on a cordon bleu cookery course, because we thought we might end up running a restaurant or a hotel. Then she spent more money she had saved up sending me on a course to learn about teaching English as a foreign language. Fortunately for me – and for diners and students of the English language, I never ended up using what I had learned."
Despite not needing to farm for a living, Chris still has a fascination for sheep – and the art of shearing; he keeps a flock of around 50, along with half a dozen or so chickens. The house is surrounded by olive, almond, orange and lemon trees, and Chris and Ana grow as much of their own vegetables as possible, thanks to a well-thought out irrigation system.
Most of the farm produce is certified as organic, but not the meat from the sheep. "When it comes to farming organically, we adopt those things of which we approve and don't bother with the things we don't like," Chris explains. "The sheep are not on the organic part of the farm. I believe you have to treat sheep with proper products to keep parasites at bay. I don't go along with covering them with something weird preparation that has been made of nettles steeped in water for days. If they are suffering and there are things eating away at their lungs or their livers, you should do something about it that will stop that happening. They shouldn't have to suffer just because your organic accreditation means you can't use certain drugs or chemicals."
Chris is doubtful whether the farm could ever have supported himself, his wife, and their daughter, Chloé. "We did think, for a while, that we might be able to make a living off the farm, but it's almost impossible," he says. "That's the reason so many mountain farms like ours are abandoned – because it's a very hard life and people find it easier to make money doing other things. When we moved there, we were poor as church mice, and it was pretty much subsistence farming. You could make just enough to enable you to eat – provided you ate broad beans for breakfast, lunch, and dinner during the broad bean season."
Knowing he can make more money writing than farming still doesn't stop Chris from getting distracted when he has a deadline to meet. "I'm not very good at being disciplined when I'm writing," he confesses. "I keep looking out of the window and I know there are a thousand jobs that need doing – I should be fixing fences, rebuilding stone walls, or sorting out water supplies. Sometimes the only answer is to get in a car and drive to a bar to write."
So is there another book on the way, I wonder? "What I really want to write about is agriculture," he says, instantly. "I want to write about falling in love with agriculture at the age of 21, and about the pleasure it has given me. I've even got a title – Timothy, Cock's Foot, and Rye – and I've already written 30 page s of it!" I sense another best-seller in the making.
Image(s) provided by:
Archant