When you work full time, running a smallholding means having a team of people you can rely on, as Liz Shankland explains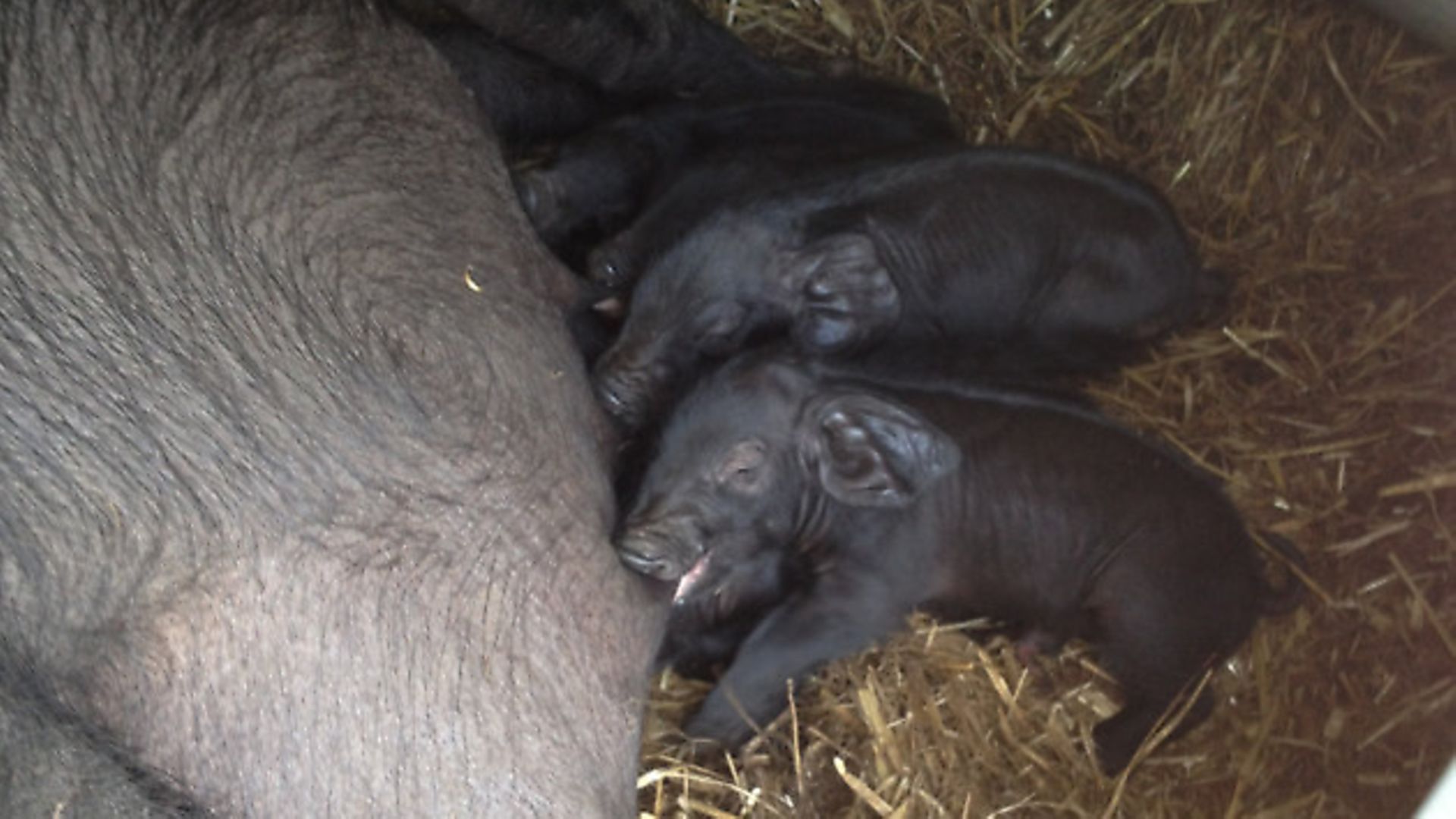 Like all mothers, Mandy Wright wanted the best for her son, but she was slightly concerned when, at the age of 21, Ben appeared to have no idea what he wanted to do in life.
Based in Cornwall, where good, full-time jobs can be hard to find, he had been doing seasonal work for several years, but there was nothing long-term on the horizon – and he hadn't found anything he really enjoyed doing.
But a visit, four years ago, to relatives who farm in Scotland, was to change all that. "The choice to keep rare breed pigs was actually Ben's," Mandy explains. "He came back from Scotland with the knowledge that this is what he wanted to do, so we got our heads together and decided to look into it."
The next step was for Ben, Mandy, and their friend Nerissa Marx, who shares their home in Little Rosemellyn, Roche, near St Austell, to book themselves onto a pig course. There they were immediately drawn to Large Blacks, and set their hearts on setting up a herd of their own. "We fell in love with the Large Black, which has its origins in Cornwall, and we were desperate to help with its survival," Mandy says.
Mandy and Nerissa both work full-time at Newquay Cornwall Airport – Mandy as a security officer, and Nerissa as terminal duty manager; Ben, now 25, has found a job as a warehouse supervisor. All three involved in the pig venture decided it would make sense to keep their jobs whilst starting up.
"Without these jobs we definitely wouldn't have been able to start this venture or sustain it whilst we built our business," Mandy says. "The start-up costs are not cheap with fencing, pig housing, and other equipment. You are constantly buying feed whilst waiting for any income to appear, but it can be done. I think one of the most important things is to learn to do most things yourself. You need to be able to put your hand to anything. It saves a lot."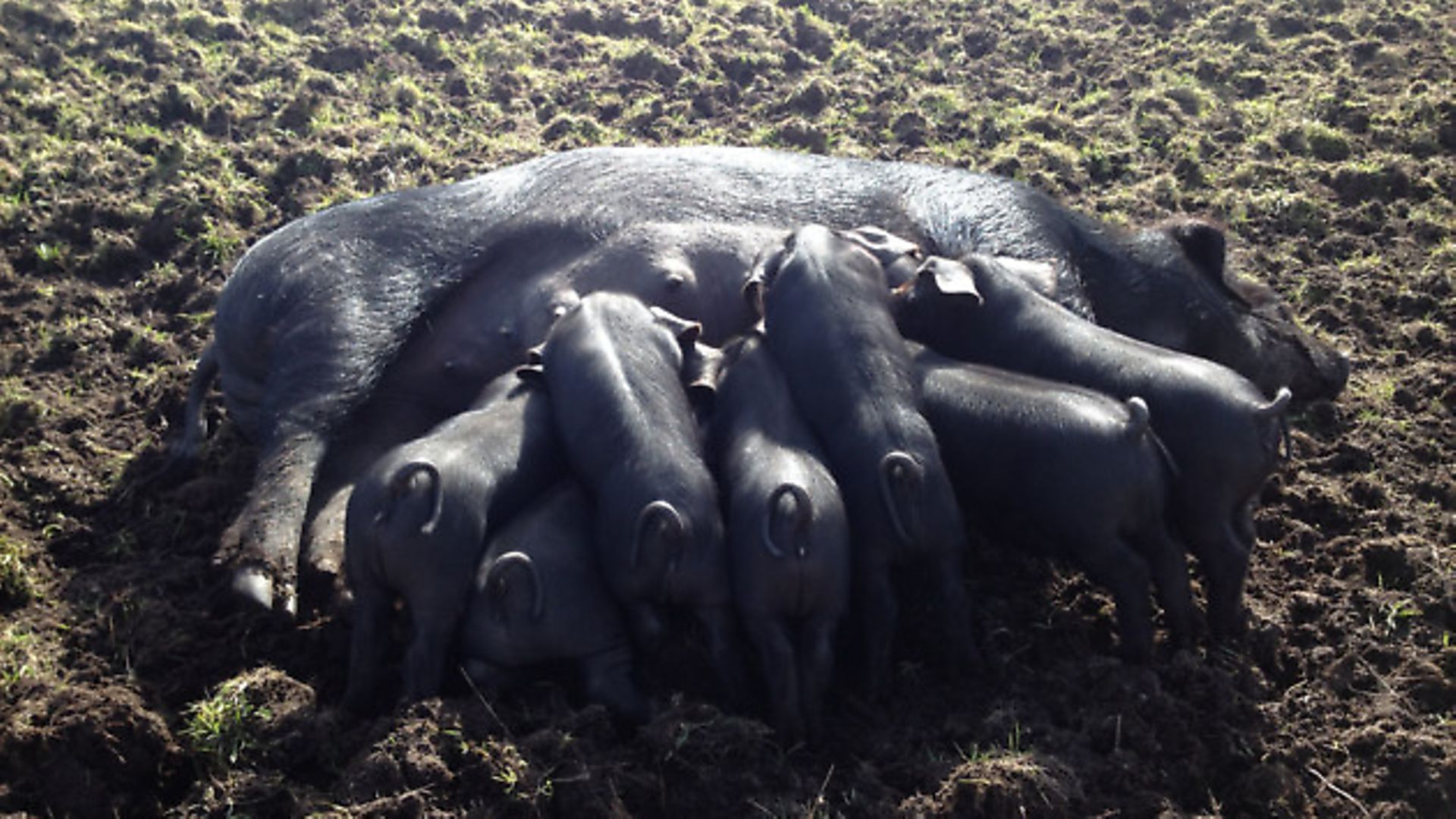 Mandy's mum, Margaret, who is 82, plays an important role in the business, too, collecting the eggs from the laying hens and keeping the pigs supplied with water while the others are at work. Mandy's daughter Ashleigh, 22, who lives in nearby Newquay, visits every weekend and helps out with any jobs that need doing.
"Days off are normally spent on the farm, because there is always something to do," Mandy explains. "There are new pens to build, a barn to be constructed, plus repairs and general maintenance to be done. Your social life does take a bit of a battering, but we are doing this out of choice, because we want to be doing something more productive with our time and money. Having said that, we do treat ourselves occasionally!"
Finding the right land for the project took a little time. "We did look at renting land, but we soon realised that people were not keen when we told them we wanted to put pigs on it. After about two years of looking, we purchased 13 acres of land, comprising three fields. Our top field is pretty flat but the other two slope down gently. We decided this could work in our favour – to exercise the pigs before going to the abattoir to help reduce the fat content.
"When we bought the land, there was nothing on it at all. We had a borehole dug for water and we installed solar panels for our electricity, so we are entirely self-sufficient in energy and not connected to the National Grid."
Pigs weren't the first animals on the wish-list when the land was bought – chickens were the first to arrive.
"After building our first pen, putting in posts, chicken wire, digging a trench to drop the chicken wire into, building a gate and assembling the house, we collected our first 20 chickens," Mandy says.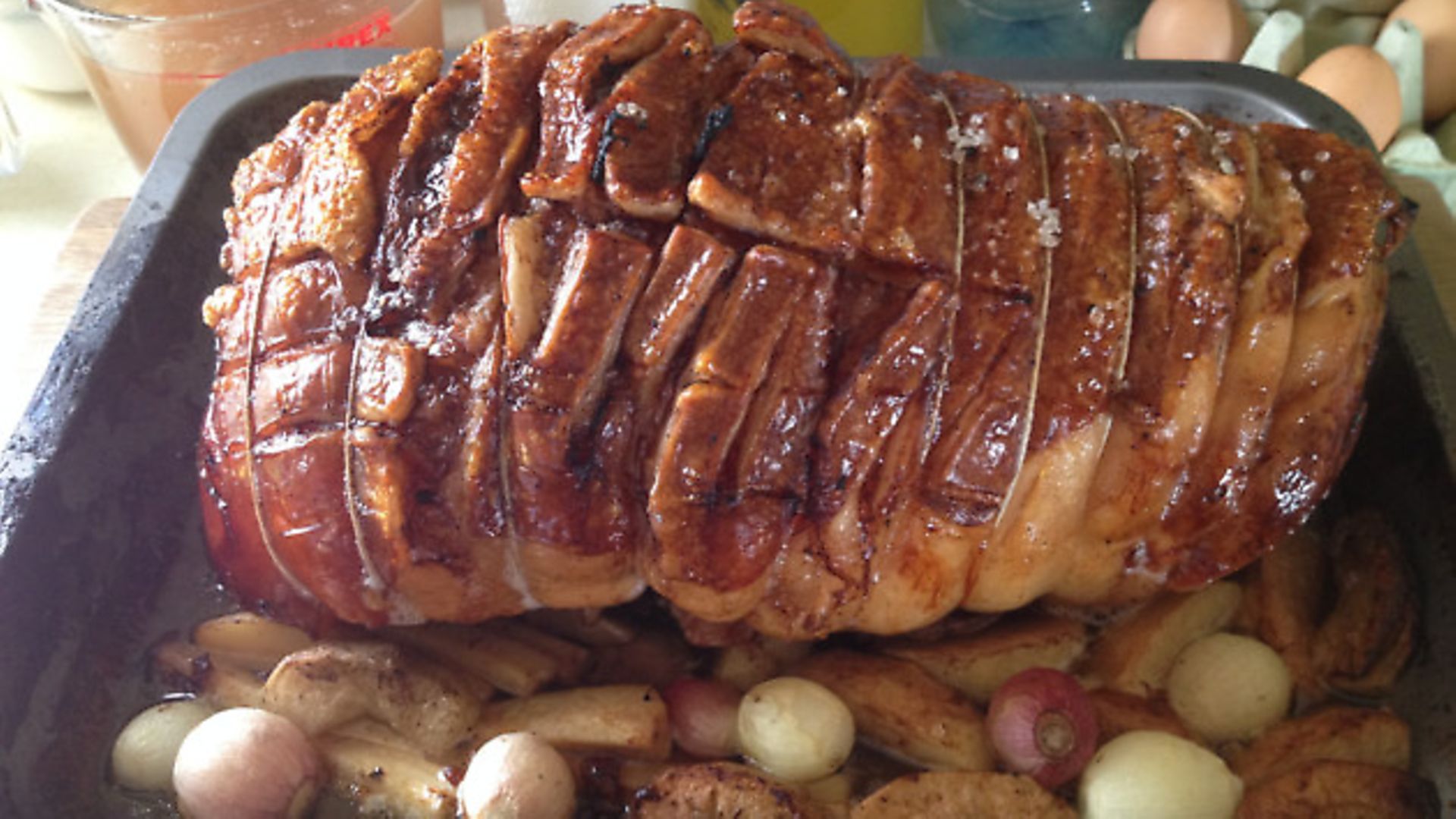 "Getting them home and taking them up to their new pen was easy, but then we had to learn very quickly how to pick them up and clip their wings! The idea was to be self-sufficient with eggs and sell the rest to family and friends, but we soon found that all the eggs were mostly sold before they were even laid. So we built a second, smaller pen and bought another 15 hens, taking us to a total of 35."
When the land was ready for pigs, a year ago, the choice of breed was inevitable. Large Blacks – often described as 'Cornish Blacks' because the breed became so popular there at one time – are classed as 'vulnerable' by the Rare Breed Survival Trust, which puts them in the category for breeds with between 200 and 300 registered breeding females. Britain's only all-black pig, it has distinctive lop ears and deep sides, and is renowned for its docile personality. Despite their dark skin colour, the pigs 'kill out' white, with no black rind on the meat.
The Littlerosemellyn Herd has grown steadily and currently consists of 22 pigs. Mandy, Nerissa, and Ben decided early on that pigs would be the main animal on the farm, and, after initially buying in stock to raise for meat, they have now started a breeding programme.
"Our first pigs went to the abattoir back in May," Mandy says. "There had been so much interest from family, friends, and work colleagues, that, with our first lot of meat, it was a case of delivering it rather than having to work to sell it.
"Everyone has been following our progress over the last 12 months. Nerissa put an album of photographs on her Facebook page and we have since created a Facebook account especially for the farm. As soon as we had a date for the abattoir, we started taking orders. We always wanted our main product to be sausages and then bacon. We decided to put a whole pig to sausage – not just the poorer cuts of meat – to give people an amazing product.
"We are pleased we have managed to get a good quality product – outdoor-reared rare breed meat – to people who, for whatever reason, have only ever bought supermarket meat. The age range has also been really interesting, with people in their early 20s to the older generation; all have appreciated the superb quality and taste. The meat has also been used as payment on repairs of equipment and work that has needed to be done."
Buying in weaners to start proved a good first step. "I think we were nervous when we collected our first six weaners, but they were great," Mandy says. "Bella, our sow, was our next purchase. She was in pig when we got her and compared to our weaners was massive! But she has been amazing from day one and a fantastic mum. I think our main 'disaster' – if you could call it that – was after we had moved all 16 weaners to a new area, using our Cornish stone hedging as a boundary. They had managed to climb up it and were now walking around, coming to see us! Being on my own, I thought this was going to be a challenge, but a bucket of sow rolls works wonders, and they all followed me back.
"Pigs are intelligent animals – sometimes they can be too intelligent and end up one step ahead of you!"
l For more information, search for the Isabel Rose Farm on Facebook
Image(s) provided by:
Archant