Handmade tools are back in vogue on Britain's farms and smallholdings. Marie-Claire Kidd reports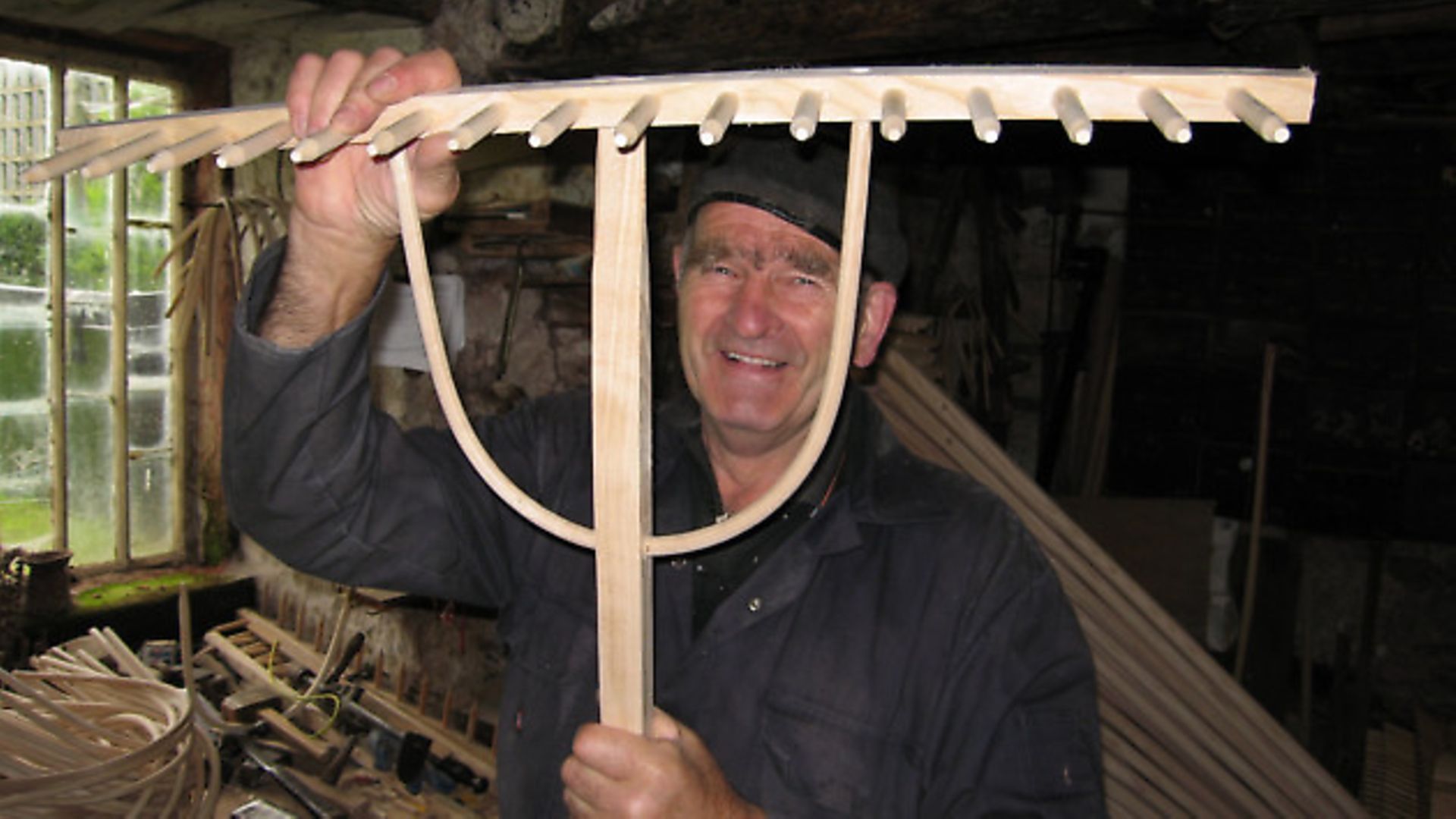 Traditional agricultural tools do not simply belong in a museum. They are enjoying a revival on Britain's smallholdings and farms, and not just for nostalgia's sake, but because they are designed and fit for purpose.
Hand-worked farm ladders, made from bent willow poles, will rock and not break when pushed away from a loaded hay wagon. Retired ladder maker Stanley Clark, now 75 years old, remembers a time when demand for them outstripped supply.
Mr Clark, who went straight from school into an apprenticeship at John Ward and Son Ladder Makers in Northampton in 1954, could make up to eight 18-rung ladders a day, cleaving oak and ash rungs and hand shaping them with a draw knife or, later in his career, turning them on a pole lathe.
He is sharing his skills with a group of woodworkers who want to ensure his knowledge is not lost. "I'm sure that one day in the future someone will find it useful to know how to build a wooden ladder quickly and efficiently," says Robin Wood, chairman of the Heritage Crafts Association, which is hosting the workshop. "In fact, I'm sure that it would be possible to make a living today if you could make six or eight ladders in a day.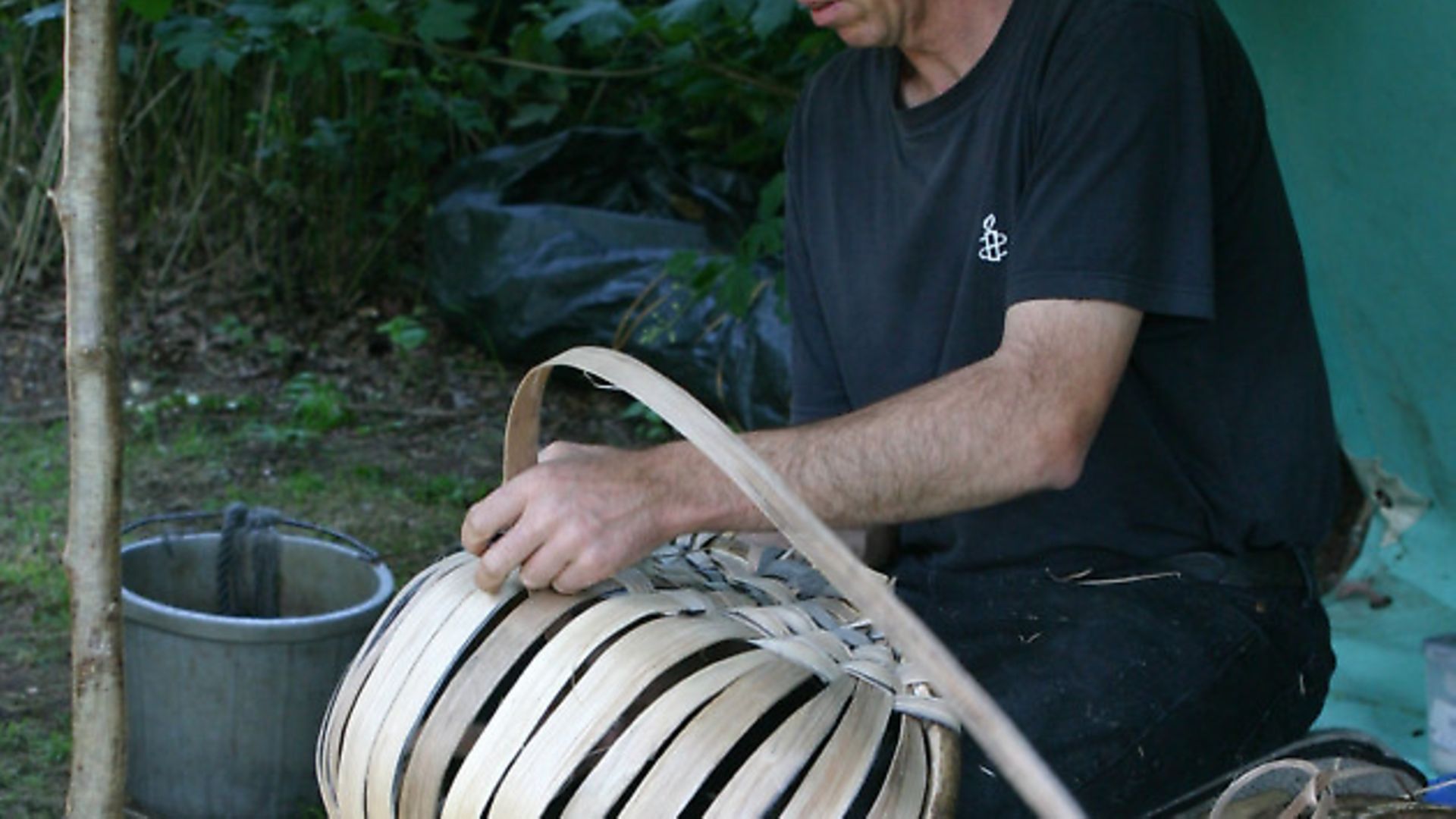 "It's a common misconception that crafts die out when they become outdated and uneconomic in the modern world," he adds. "The reality is always more complex."
He points to the wooden hay rake, which has been a part of British life for more than 1,000 years. Apart from a few regional variations, the design has hardly changed in that time.
At his rake workshop at Smeeth in Kent, Trevor Austen used locally sourced coppiced ash, cutting up the trees and making the components himself.
Trevor took over the business, which started before 1871, in 1966. He made up to 100 rakes a week, and exported to the USA, Germany and Japan, as well as selling to the British market.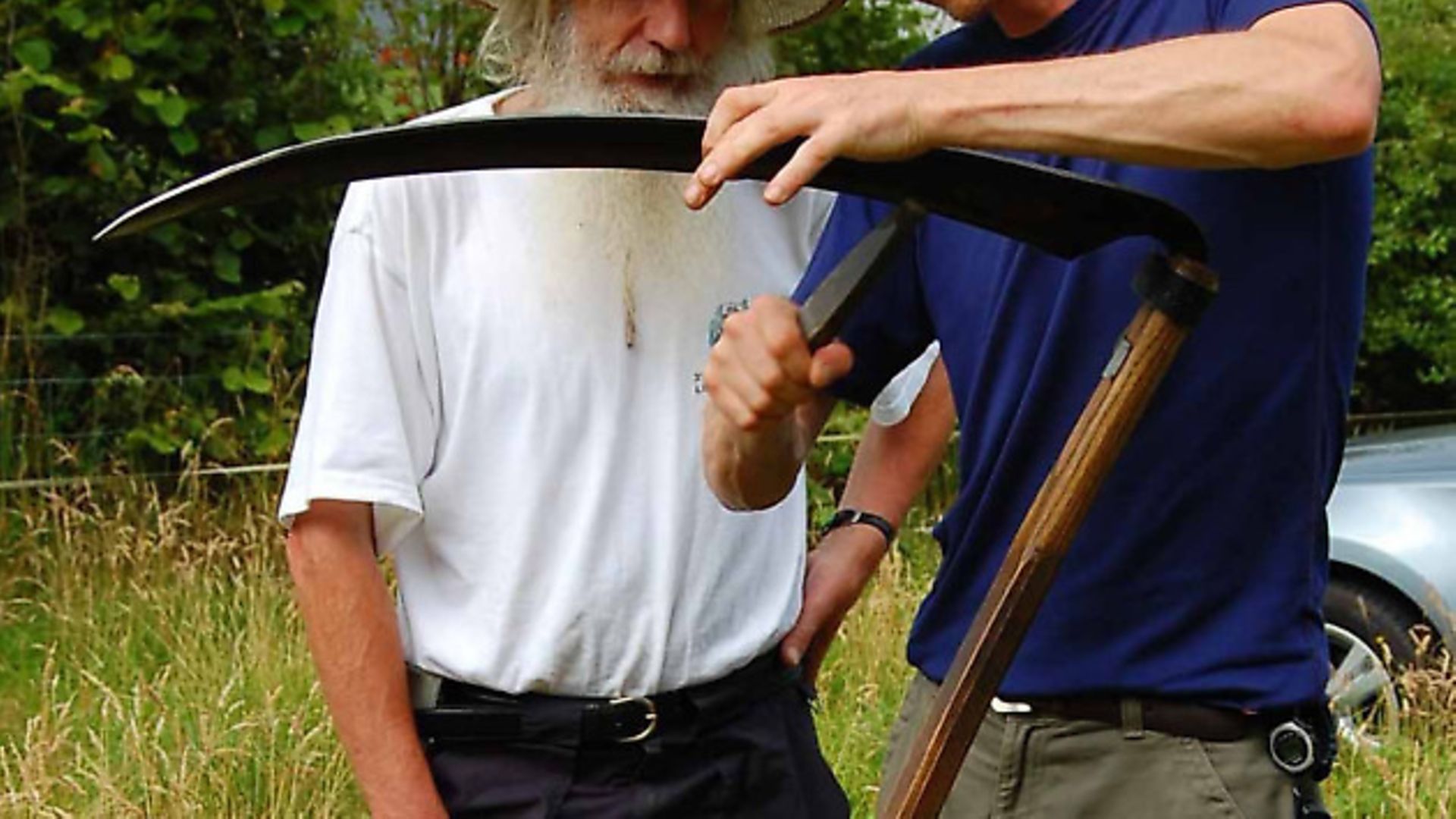 It was a viable business, but not profitable enough to take on staff, train apprentices or expand. Trevor had hoped to pass it on as a going concern, but his landlord planned to redevelop the workshop and, with failing health and concerns that his old flat belts and engines would not pass a health and safety inspection, Trevor made the difficult decision to stop production.
Much of his machinery went to people who use it at shows. A few pieces went to a local museum.
Robin Wood says: "It seems sad that this viable business had to close its doors at a time when many folk would have loved to work in such a fulfilling job. There are many more businesses like this that will go in the next 10 years.
"Our aim is to highlight their plight and create conditions that enable the skills to be passed on before they're lost forever."
At the country's last beechwood riddle and sieve maker, Hill and Sons in Whaley Bridge, Derbyshire, the tale has a happier ending. Back in 2010 Damien Bramhall, then a HGV driver, read in a local newspaper that craftsman Mike Turnock was looking to retire, but struggling to find someone to take over his business.
The article brought back childhood memories for Damien, of visiting Mike and his father Fred and watching them work. Looking for a career change, he learned the craft himself, and he now runs the company and continues the tradition.
Others keeping traditional agricultural crafts alive include Owen Jones, Britain's only professional swill basket maker. Swill baskets have been part of life the southern Lake District for centuries. Made from steamed oak and hazel, they were used for broadcast sowing, harvesting root crops and feeding animals.
They were also employed in steam ships, mines, mills, ironworks and other industries. In homes they made laundry baskets, or were used for logs, gardening, shopping and even cradles. But the trade declined rapidly following the First World War, as mechanisation and plastic goods quickly spread throughout the country.
Mr Jones says: "A large part of their usage was agricultural, but they're not really used on farms any more. People buy them for log baskets, gardening baskets or on allotments.
"There are a few people I'm teaching so it is being passed on, but I'm the only person doing it full time."
He says the trade's future depends on the supply of raw materials. "It was part of a much bigger coppicing industry," he explains. "Where I live in the Lakes, the woodland hasn't been coppiced for a long time, so it's overstood. It's harder to find the raw materials.
"But I'm sure there's room for other people. I only touch a tiny part of the population. I still manage to sell all I make."
The UK's last traditional scythe maker closed in the 1980s, but Simon Fairlie of Bridport, Dorset, imports them from Austria, where artisans produce English-style rakes as well as vernacular Austrian ones. He says they are cheaper and quieter than strimmers and less likely to break down, while cutting down use of fossil fuels.
Steve Tomlin, a scythe teacher and rake maker, says traditional tools are attracting a new generation of customers. According to Mr Tomlin, the people who buy his rakes and learn to scythe today are not only smallholders, gardeners and enthusiasts, but professional land managers and conservationists, along with farmers who are managing sensitive or inaccessible sites.
"There's certainly a huge resurgence in managing land with scythes," he says. "The type of people who are interested has changed over the years. It used to be people who wanted to tidy up their allotments, but increasingly it's people who are managing land for wild flowers."
Interest in traditional land management and the tools it requires has been bolstered by the Coronation Meadows scheme, which has identified a flagship wild flower meadow in each of Britain's 60 counties. These meadows are now being used as 'donor' sites to provide seed for new meadows in the same county.
Coronation Meadows must be maintained by traditional farming practices and allowed to develop over many years. "In my county of Cumbria there are three conservation groups running wild flower meadow projects," Mr Tomlin says.
From his workshop in Kendal, he handmakes a double bow rake from the north of England and a split handle rake from southern England. The double bows, he says, are particularly useful when carrying armfuls of loose hay.
Mr Tomlin is one of some 20 professionals making traditional rakes, which employ split wood to preserve the timber fibres and ensure strength. Cheaper rakes are often made using sawn timber or dowel, which is weaker.
Just up the road in Penrith is Rudd's Rake Factory, Britain's biggest traditional rake maker and the only full time commercial operation. John Rudd's grandfather started the business in the 1890s, when the whole process was done by hand. His dad, John J. Rudd, introduced electricity to the workshop and created the 'demon dentist', which makes holes in the rake heads and pushes in the teeth, which are still 'pointed' by hand.
"These tools are valuable and viable for small scale farming, inaccessible land or work managing sensitive landscapes where machinery is either unsuitable or unwanted," says Mr Tomlin. "I see them as being modern tools which, rather than being bygone or old-fashioned, have an important place in modern land management."
THE HERITAGE CRAFT ASSOCIATION
• The Heritage Crafts Association (HCA) reports that there is one full time rake maker in the UK, Rudd's Rake Factory in Penrith, and around 20 part time rake makers including Steve Tomlin.
• There is only one full time oak swill basket maker, Owen Jones, in High Nibthwaite, Cumbria.
• According to the HCA there are no full time hay ladder makers or scythe makers in the UK. Scythes are imported from Austria by a single importer, Simon Fairlie of Bridport, Dorset.
• The HCA has around 400 members of which 50 are organisations with between 500 and 3,000 members, so it represents at least British 25,000 artisans, covering everything from knitting to knife-making.
www.heritagecrafts.org.uk
Image(s) provided by:
Archant